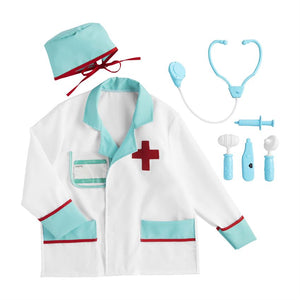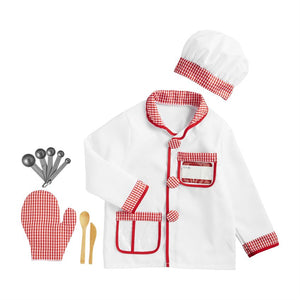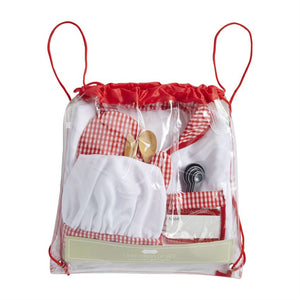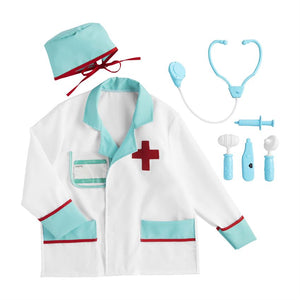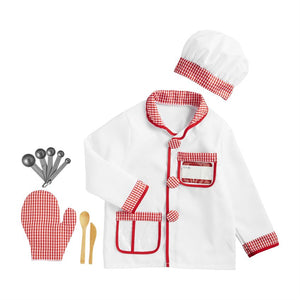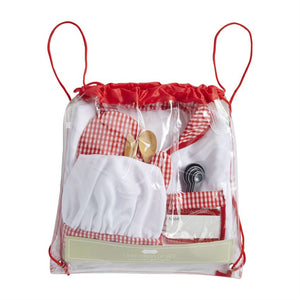 Our kids costumes are a great gift for your little one. Perfect for ages 3-6. The sets come in a vinyl drawstring bag, making it easy to gift. This set is one size fits most. Monograms are included in the price.
Chef Set: The six piece set includes a chef coat and hat. The hat and coat are both white with red and white checked details. The set also comes with a play knife, spoon, oven mitt, and measuring spoons.
Doctor Set: The set includes a Doctor's jacket and surgeon cap. The set features red, blue and white coloring. The set comes with a reflex hammer, syringe, stethoscope and thermometer.
Firefighter Set: The five piece set includes a fire fighter coat and hat. The coat features highlight yellow details. The set also includes a spray bottle, play walkie talkie and axe.