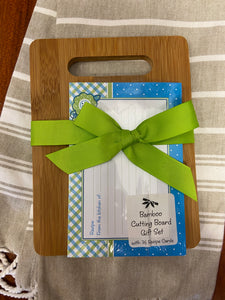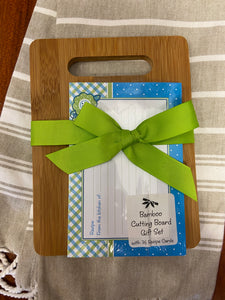 This product includes a vinyl monogram on the cutting board should you choose to personalize. 
Bamboo Cutting Board + 36 Recipe Cards
Bamboo is a natural, renewable, eco-friendly wood product that is very durable. Bamboo is actually safer and more resistant to bacteria than plastic. 
Cleaning Instructions: Scrub with warm, soapy rag. Rinse, and towel dry. Do not immerse in water or put in dishwater. If concerned about bacteria, microwave for 30 seconds too sterilize.