Comfort Backpack with Pencil Pouch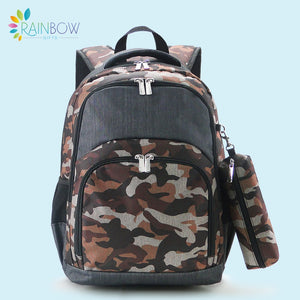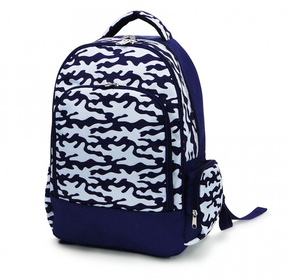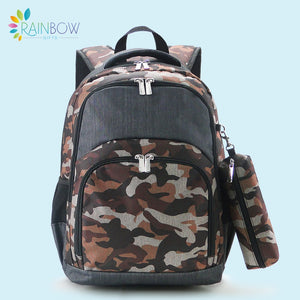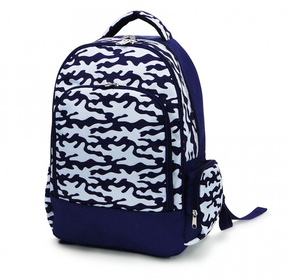 Comfort Backpack with Pencil Pouch
Monogram is included! Embroidery will be either on the bottom punch centered or on the colored strip - depending on pattern and color chosen.
COMFORT BACKPACK 2PCS 
Perfect size 11.8"L x 5.5"W x 17.3"H with 3 compartments
Made of 900D polyester printed fabric, inside Lining, waterproof and durable
Ultra-lightweight 8 oz., offering pain-free and hands-free
Comfortable design with adjustable straps and soft back
Includes Monogram on Backpack
Product description:
❤Perfect Size: Roomy 3 large compartments 11.8"L x 5.5"W x 17.3"H to fit all of your school essentials like books, folders, clothes, laptop, pad, bottle, etc. And it is big enough to go with you to your school, field trip, and summer camp. It'll be ready to tote all of the school essentials!
❤ Fashionable polyester printed fabric: It is made of polyester and has an inside lining with the reinforced design for long-term use, easy to clean, excellent wear-resistance, waterproof, effectively prevent scratches and tears.
❤ Comfortable design: The backpack is only 8 oz., ultra-lightweight, designed with adjustable shoulder strap/belt and enhanced strap connection that can average two shoulders' force, reducing the pressure, offering you pain-free, hands-free and stability, even with the bag full of your school essentials. It's an easy-carry and comfortable backpack for kids and teens.
❤ Easy for organizing: The main and middle compartments can store your laptop, pad, books, magazines, folders, etc. There is a unique laptop holder in the main compartment. The 2 multi-functional pockets and 2 pen holders in front compartment are easy to store keys, phone, earbuds, etc. There are two side mesh pockets for water bottles. An additional hanging pencil-case is useful for pencils, crayons, and erasers. Even you can put the case inside the backpack.
❤ Perfect for monogram: Front two embroidery parts of this backpack are thicker than other parts. You can place the monogram on the surface of the solid fabric compartment. The embroidered backpack is more unique than other backpacks.